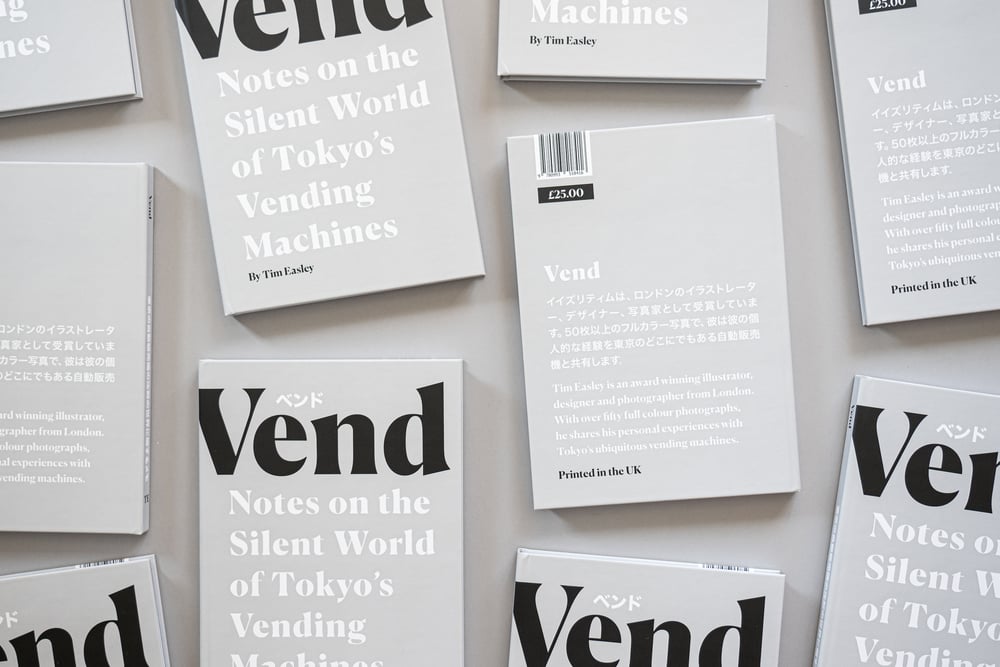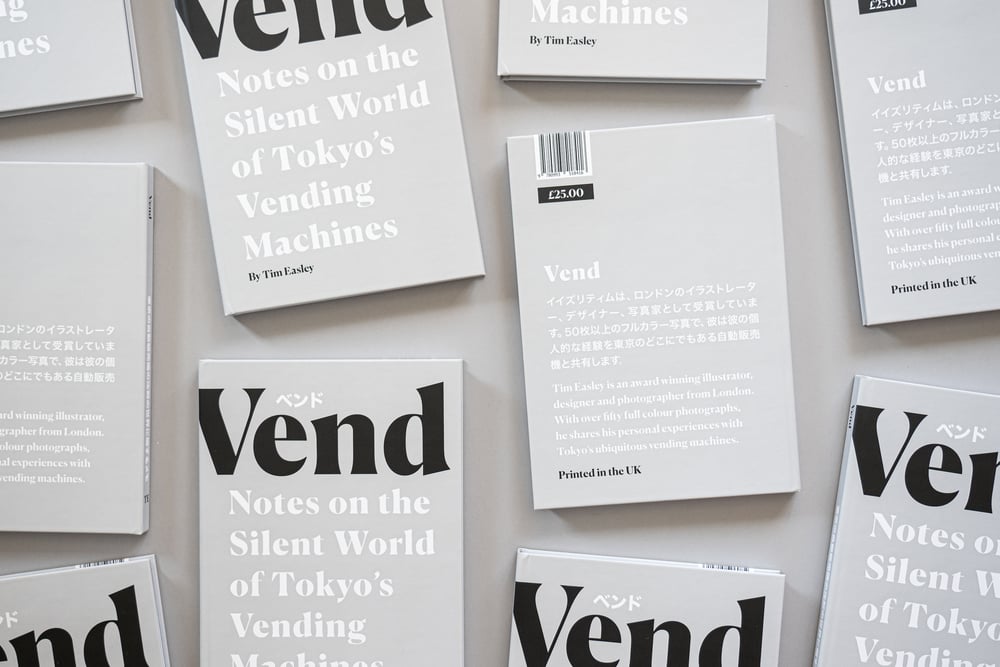 Vend: Notes on the Silent World of Tokyo's Vending Machines
£25.00 / Sold Out
My store has moved, so this product is now available here:
https://timeasley.com/store/vend
Tim Easley is an award winning illustrator, designer and photographer from London, whose interest in Japan has seen him visit the country many times over the last two decades. His fascination with vending machines started during his first trip to Tokyo in the 90s, and has now culminated in a book. With more than 50 full colour photographs spread over 120 pages, Tim shares his personal experiences with Tokyo's ubiquitous but cool and weird vending machines.
This is a hardback first edition, individually hand numbered out of 500, and printed on uncoated stock. All first edition orders come with a limited edition A2 sized poster featuring around 35 of the photographs from the book.